Liora Manne Rugs
Liora Manne is an Israeli-born New Yorker whose designs have been making waves in interior decorating circles for years. At Rugs Direct, we carry hundreds of Manne's designs from Trans Ocean Imports. These include indoor-outdoor rugs, contemporary designs, welcome mats and many more. Manne's collections are often inspired by, and named for, a specific geographic location. For example, her
Fuji
line features patterns inspired by the skies and geology of Mount Fuji. Similarly, the
Capri
line incorporates island imagery, such as coral reefs and ornamental tile prints. Variations on a trendy design are available from the
Ombre
collection. Stripes, boxes, and monochromatic Ombre designs all bring a classy edge to a current trend. These rugs are hand-made with 100 percent wool, and they come in both pastels and deeper colors.
---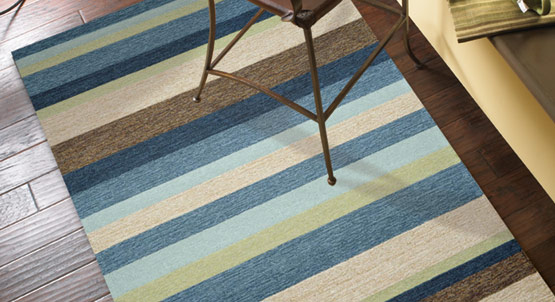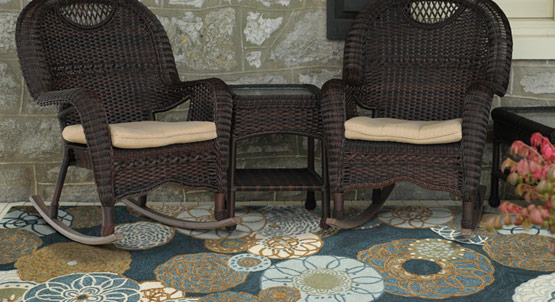 ---
Manne's Ravella collection includes classic stripes, florals, and unique ocean life motifs. Tropical fish and sea turtles swim across the Ravella line, which would look great in a beach house or on a poolside deck. The florals, patterns, and stripes in the Ravella collection work in a variety of spaces, both indoors and out, especially high-traffic areas in need of a focal point.
Outdoor designs also include an adorable line of Front Porch Mats, offering a huge variety of designs to welcome your guests. Some notable designs feature adorable dogs, delicious fruit slices, and charming holiday mats.
More than 100 hand-made rugs are available from Liora Manne. The Petra line encompasses hand-made, traditional-style rugs. Petra rugs are rich in color—much brighter than many traditional designs. These bright takes on classic rugs would work well in more contemporary spaces.
Other hand-made collections include the Dunes, Tivoli, Madrid, and Visions IV lines. Madrid's solids are simple but classy and are made with pure wool. Visions and Tivoli rugs include a wide variety of hand-made patterns, often inspired by nature.
From welcome mats to antique-inspired area rugs, Liora Manne's rugs are expertly designed and beautifully crafted. With hundreds of rugs available, you are sure to find a Manne rug that works in your space.