Pantone Universe
For those in search of high-quality contemporary floor covering in the season's trendiest tones, Pantone Universe rugs are the ideal choice for their highly valued artful combinations of varying hues across the entire color spectrum. From delicate, subdued tones to vivid, head-turning palettes, there are color blends for every living space and home decor style. Whether contemporary or transitional, shag or solid, Rugs Direct offers a wide selection of Pantone Universe rugs, including the most recent collections created by Pantone Universe in partnership with Oriental Weavers.
---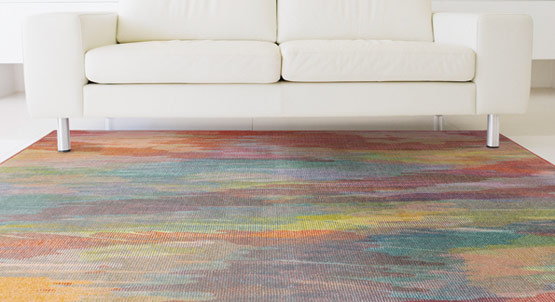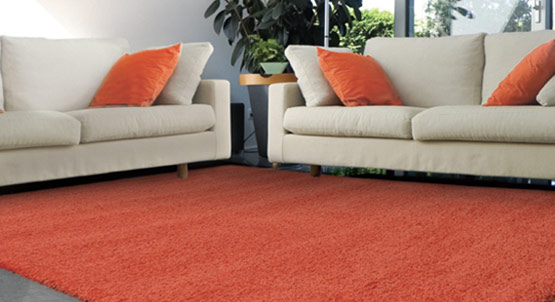 ---
Contemporary Rugs
For a delicate and sophisticated look, there's the Prismatic rug by Pantone. True to its name, it reflects all the colors that are found when sunlight is refracted through a prism. Including both vivid and subtle hues such as orange peel, antiques moss, emerald, and fir green, these beautifully nuanced and hand-carved rugs will provide the perfect accent to any living or dining room ensemble.
With the Expressions collection, you'll find masterful color combinations that are reminiscent of abstract expressionist art from the 1950s. Machine-made of synthetic olefin, these rugs are made with the latest cutting-edge technology, perfectly marrying nuanced color palettes with texture variations that can infuse any room with a sense of energy and dimensionality.
Rugs Direct also offers the Matrix collection by Pantone. Made of 100 percent wool, these attractive home decor pieces come in simple but eye-catching geometric patterns in carefully chosen contrasting tones that communicate vitality and fashion-forward style. Created on looms, these flat-woven rugs have a low pile—unlike knotted rugs—which makes them ideal for entranceways since they won't interfere with open doors.
Transitional Pantone Universe Rugs
For a look that is between traditional and contemporary, there's the Colorscape collection. Made of 100 percent wool, these rugs exhibit unique color combinations and tonal textures enhanced by their handcrafted loops.
In contrast with the vibrant colors of the previous collections, the Optic rugs by Pantone have a more restrained color palette that can serve as a subtle accent to any home interior. Featuring creative geometric patterns and color combinations such as grey and ivory, these Pantone Universe rugs come with hand-carved designs that give them a heightened sense of dimensionality.
With over one hundred thousand selections to choose from, Rugs Direct offers accent pieces and area rugs for every lifestyle and preference, all of which can be viewed from the comfort of your own home.